Reference and Feedback
Carla Domburg - Sevenstar Yacht Transport
PR - Marketing - Communications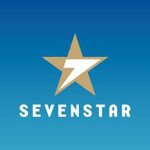 http://www.sevenstar-yacht-transport.com/



Nick, you shoot very nice and especially very professional pictures of our Sevenstar EMT loading on to a BigLift vessel. Both companies are subsidairies of the The Spliethoff Group.Lots of success!

Monique van de Have - GustoMSC B.V.
Marketing Assistant




http://www.gusto.nl/



Many Wind Turbine Installation vessels of GustoMSC design are operating in the North Sea area. Skeyes has done a perfect job by making excellent aerial photographs of these units at work. We came to know Skeyes as a flexible, reliable and professional company. We will certainly contact Nick de Jonge for future projects.

Jan Pollemans - Bonn & Mees
Manager Technical Department




http://www.bonn-mees.com/



On 30/04/2012, the entire fleet of floating sheerlegs of Bonn & Mees consisting of Matador, Matador 2 and Matador 3 lifted the Conwy jacket from the quay side of HSM Schiedam and placed it on Viking Barge 6. For the aerial photography of this project we invited Skeyes to do the job. Skeyes is a very flexible and reliable partner and have lived up to what was promised, at the right time at the right place for beautiful aerial pictures for an attractive rate. If we need to have aerial pictures of future projects we will certainly invite Skeyes Aerial Photography again.

Bastiaan Burger - RWE Offshore Wind Nederland
Project Developer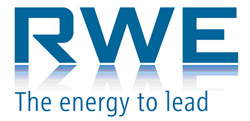 http://www.rwe.com/



We, RWE Offshore Wind Nederland made use of the services from Skeyes for our Meteo Mast Ijmuiden project.
We experienced the Skeyes to be a flexible, reliable and professional company for offshore aerial photography.
Skeyes delivered as promised!



Miriam Schalken - ALE Heavylift
Management Assistant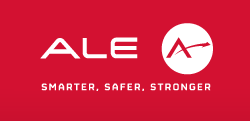 http://www.ale-heavylift.com/

Recently ALE Heavylift executed the transport and installation of an 800Te Riser Access Tower from the fabrication site to the installation site near the K15-FA Platform (North Sea, The Netherlands).
For the aerial photography during the transportation and upending of the RAT we used the services of Skeyes.
Skeyes proved to be a very reliable and flexible company who delivered very professional areal pictures of the project executed and therefore can recommend them to other interesting companies.
We are convinced we will work together with them on future projects.


Nick Waterdrinker - Point-b B.V.
General Manager




http://www.point-b.nl/



Skeyes Photography is an innovative, dynamic and independent company in the expertise of Arial offshore photography. Graduated from the KLM Flight Academy, Nick de Jonge started his company in the wake of the current crises, offering Arial photography with razor sharp pricing and images to match. The no nonsense company completely understands what companies in these times need; No BS, quality and service and value for money. Point b BV works with Skeyes for our Harbour flights and Arial photography for our projects. We are glad to recommend this company to the offshore and maritime industries.